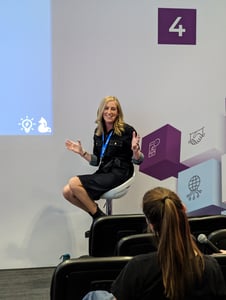 RESOURCES ON-DEMAND WEBINAR
Systems Selection: 5 common mistakes made when selecting and implementing a Learning System

In the wake of hybrid working, thousands of organisations have recognised the need to adapt their L&D offering and rapidly digitise their approach.
The pressure to select a new solution is causing many to forge ahead without fully considering the right approach, the needs of their end users or the content required to be successful.
This can led to expensive mistakes and a far-from-optimal experience.
Watch to learn:
How to scope your needs and build an effective strategy

How to optimise a learning platform and leverage the power of analytics

Discussion of the equal importance that content, people and technology play in delivering an effective digital learning strategy
Fill in your work email to get access to this on-demand webinar
Laura Lee-Gibbs
Digital Learning Consultant
F

ounder of Learn Fox

; a consultancy specialising in digital & blended learning in the workplace
Over 15 years experience transforming the provision of training solutions to both internal staff and external audiences such as partners, customers and members
Believes that if you invest in your people, you invest in your future