Report on critical compliance
Get snapshot data to understand the big picture. Drill down to find out the details.
Held to the highest standards
Data security is our highest priority. Bi-annual PEN tests and annual SOC II and Cyber Essentials audits help us to stay safe and secure. We're GDPR compliant and a BCorp too!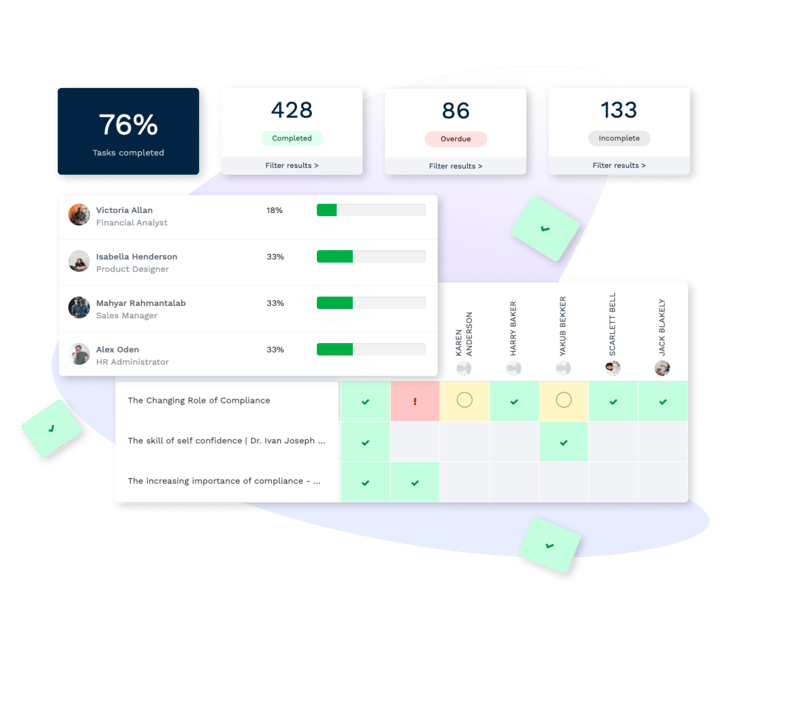 Utilise our snapshot data to get the big picture. See who has been assigned tasks including what percentage have completed vs not. See summary progress bars for completion on content or per person.

Widgets such as the 'Comparison report' shows a colour-coded grid give you a high-level view of completion by team or individual.
Drill-down to find what you need
Use our data logs to see detailed information on who has completed what content. See details of what and when your users have been completing their compliance training. Easily identify what they have left to do and how long they have left to do it.

Use in-built filters to drill down into the detail. Combine complex 'And/Or' style filters to find exactly what you want e.g. identifying users who have completed Item GDPR Overview or GDPR Summary and are part of the Marketing team or the Sales Team.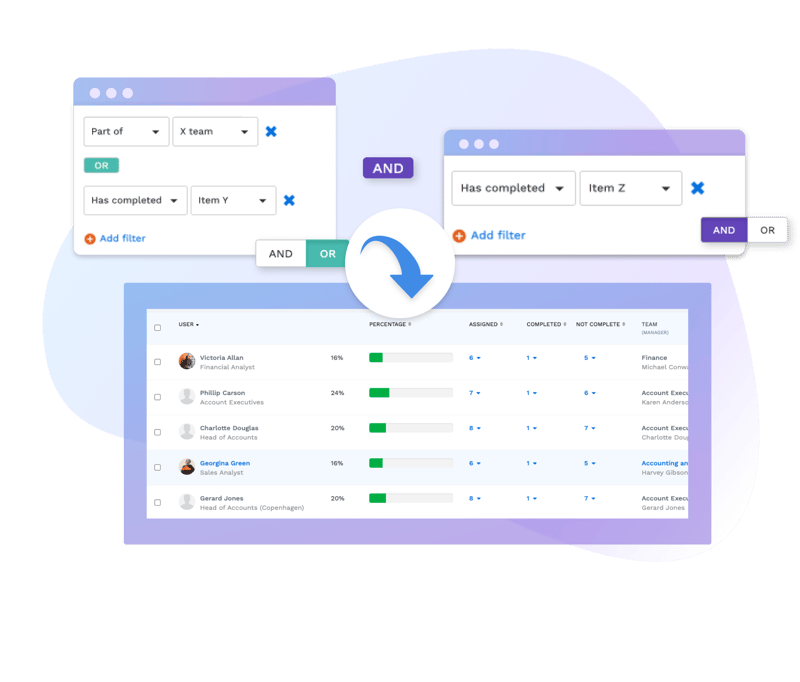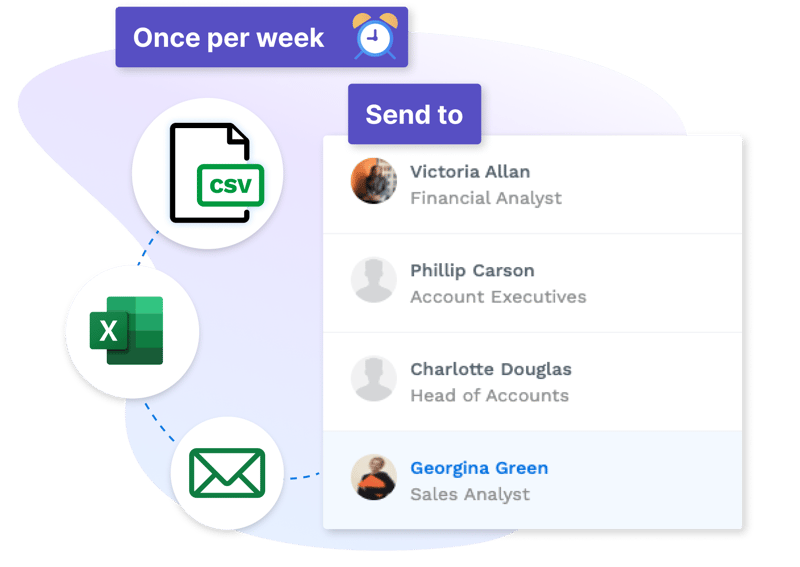 Set up automated email cycles to get your reports into the hands of the people who need it.

Export the data you need to review - your way. Drill down into the data you need and export it in minutes. Data in the format you need it for your compliance audits.
Set up key actions and export data via our integrations and API
Automate key actions such as setting up compliance teams, enrolling users in compliance training events and more with our API and Zapier integration. Easily pull data from the system such as information on tasks and their completion. Connect with your favourite business intelligence tools to analyse data.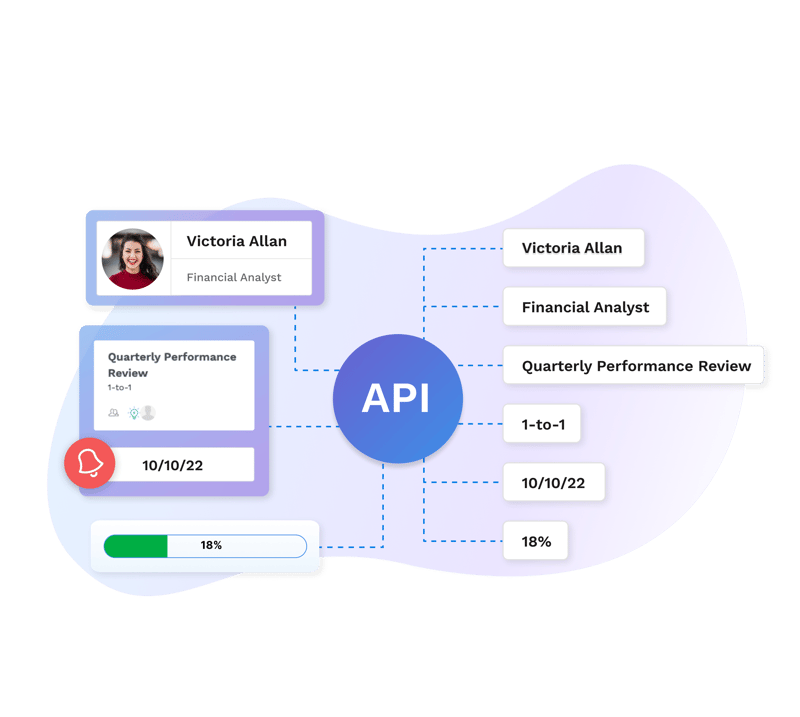 Highly rated and awarded, across the board

Want to join a growing number of businesses moving away from their old and clunky LMS?