360 Learning vs Learn Amp
Our Solutions
3 Reasons 360 Learning Customers Switch
Content
Create training in minutes
Add your existing materials and documents and have them beautifully embedded within the system. Upload one-by-one or on bulk to be set up in minutes.
We accept all the file types you care about including E-Learning (SCORM, xAPI, AICC) Video, Documents and more.
If that's not enough, you can use our templates and content editor to create simple custom content in less than 10 minutes.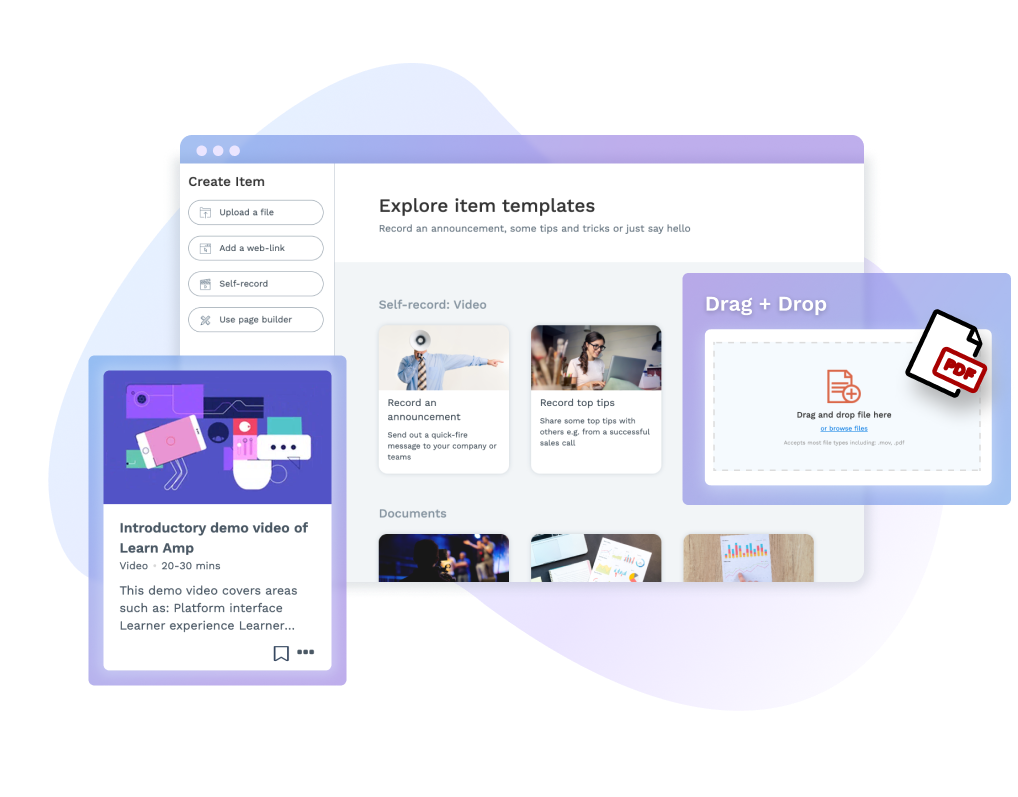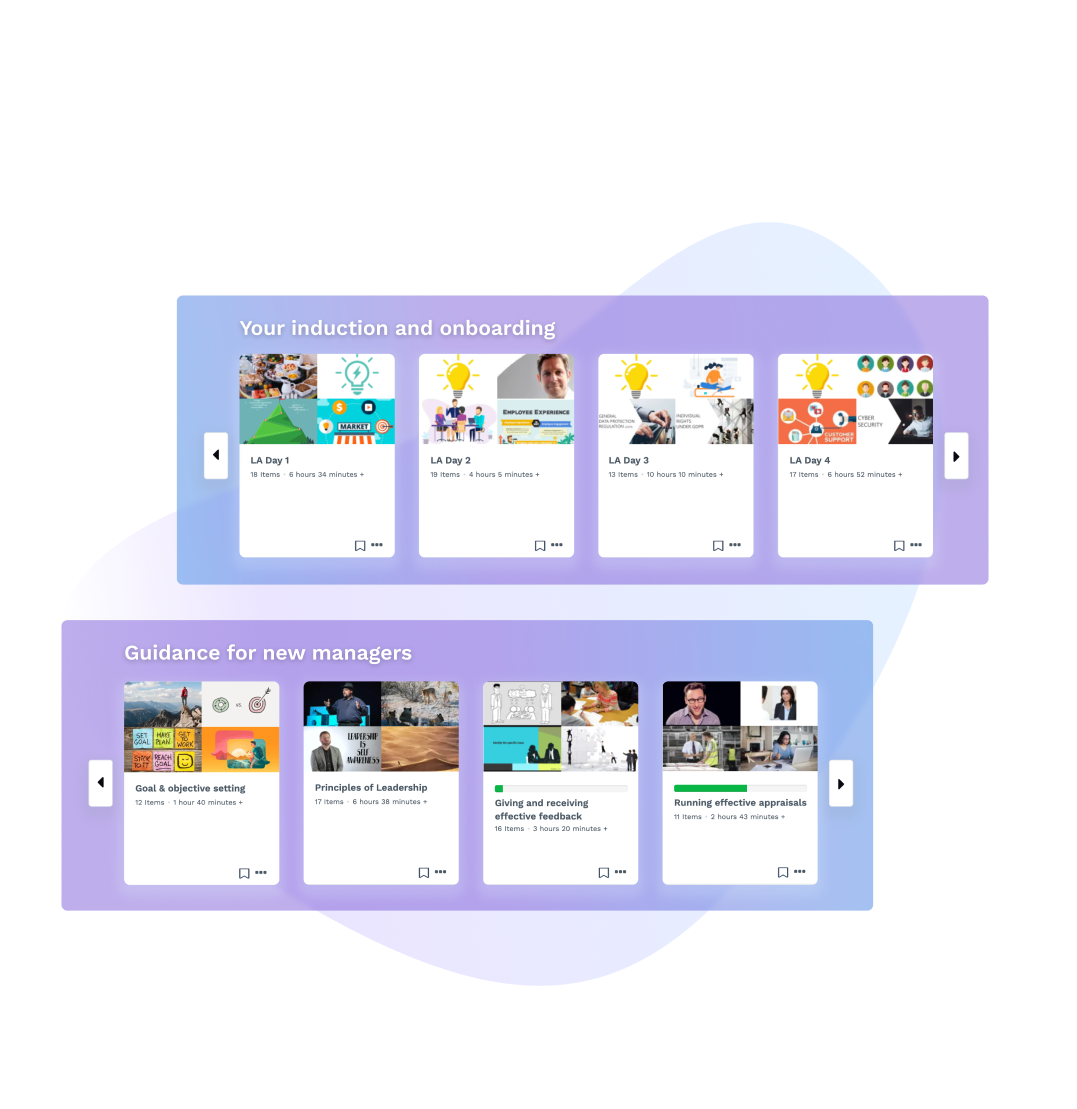 Pathways
Map engaging learner journeys
Curate pathways into engaging learning journeys, taking learners from one piece of content seamlessly into another. Set up and automate learning journeys in minutes instead of weeks.
Take learners from beginner to expert quickly and effectively. Check knowledge and understanding with in-built assessments
Reporting
Track and report without the stress
Everything from high level insights to drilled-down reports.
Understand how your users are progressing through the learning content you've set for them. Customise your tables and export data as you wish.
Get high level insights on activity within the site from how often your learners are visiting to the most popular content.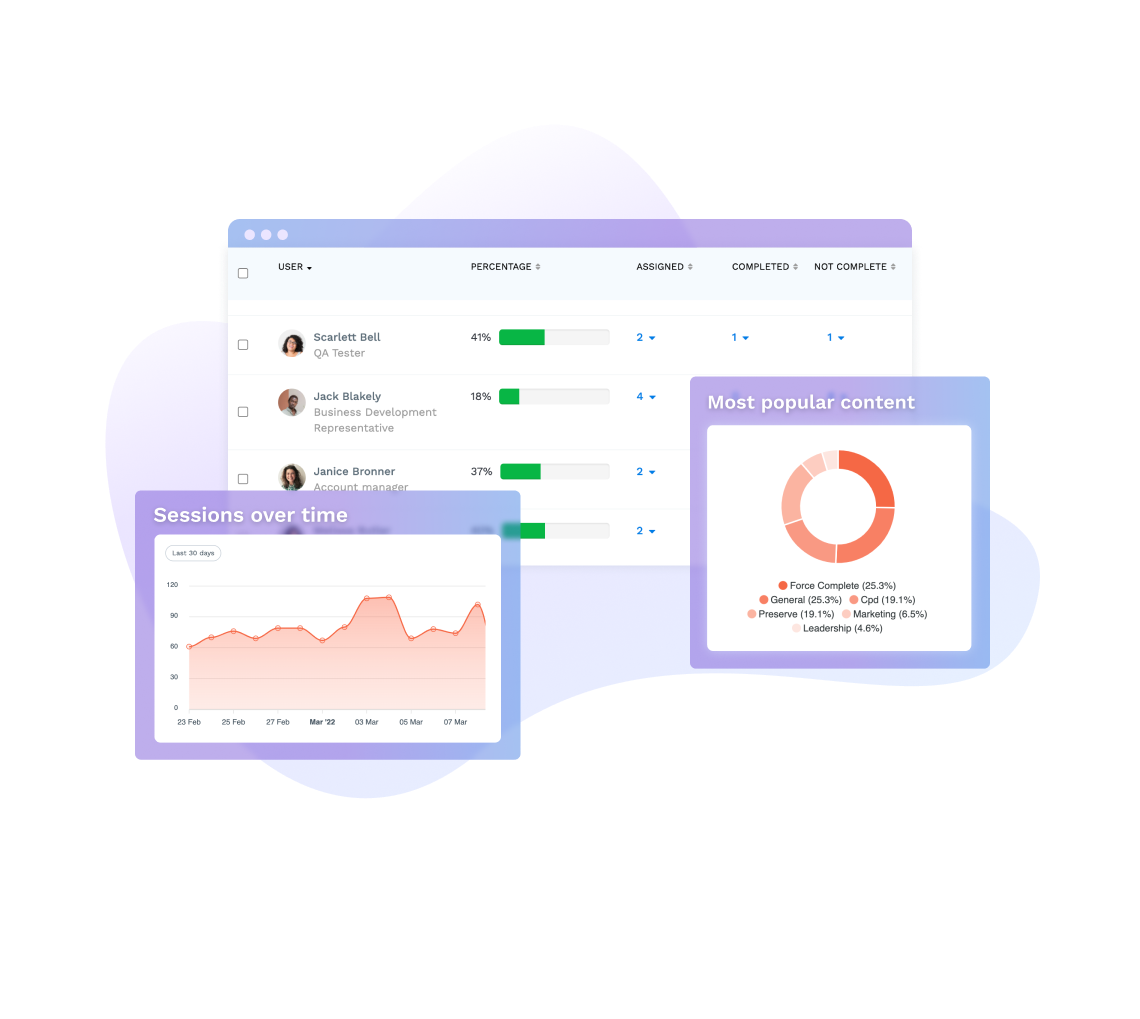 Our awards
Learn Amp wins every time