Learn Amp and Go1
Find exactly what you're looking for with access to hundreds of thousands of learning resources from the world's best providers.
Everything you'd need to know
Learn business skills such as time management, leadership and financial skills. Develop yourself by learning about health and wellness, languages and more. All of your tech and compliance needs are covered too.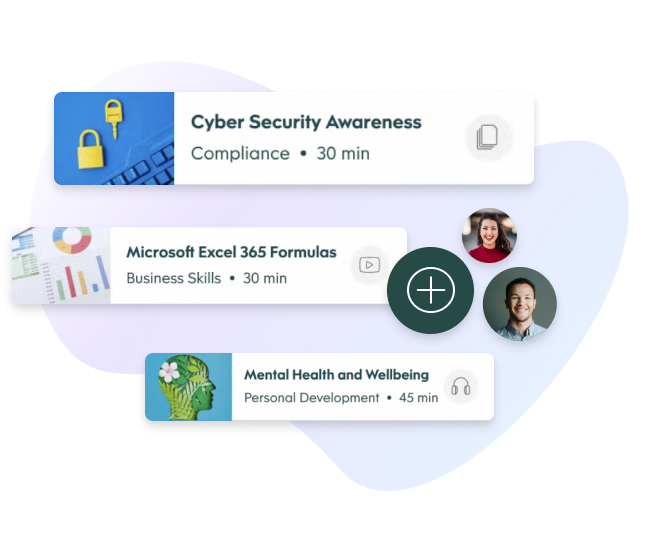 Select the content you want including videos, articles and more. Sync batches of content with Learn Amp to create items and have your people learning from them in minutes.