A Roadmap to Success
At Learn Amp we ship product as often as multiple times per day to ensure that you get value as quickly as possible. Find out more about the projects we're working on below.


Generate assessments in a click
Got some content and want to assess someone's knowledge? Generate quiz questions with a click from content in the system.

We make sure that your learners stay engaged with a mixture of question types and difficulties.
Want to make sure that the results you get from AI are reflective of your brand?
Use our prompt editor to set the tone and duration of responses. You can also highlight things for the AI to keep in mind such as your preferred industries or things to avoid, such as using certain terms.
Auto-tag topics and skills
Auto tag your content with the appropriate topics and skills to build your library with ease. Our AI tools scan your videos, documents and more to product relevant topic and skill recommendations.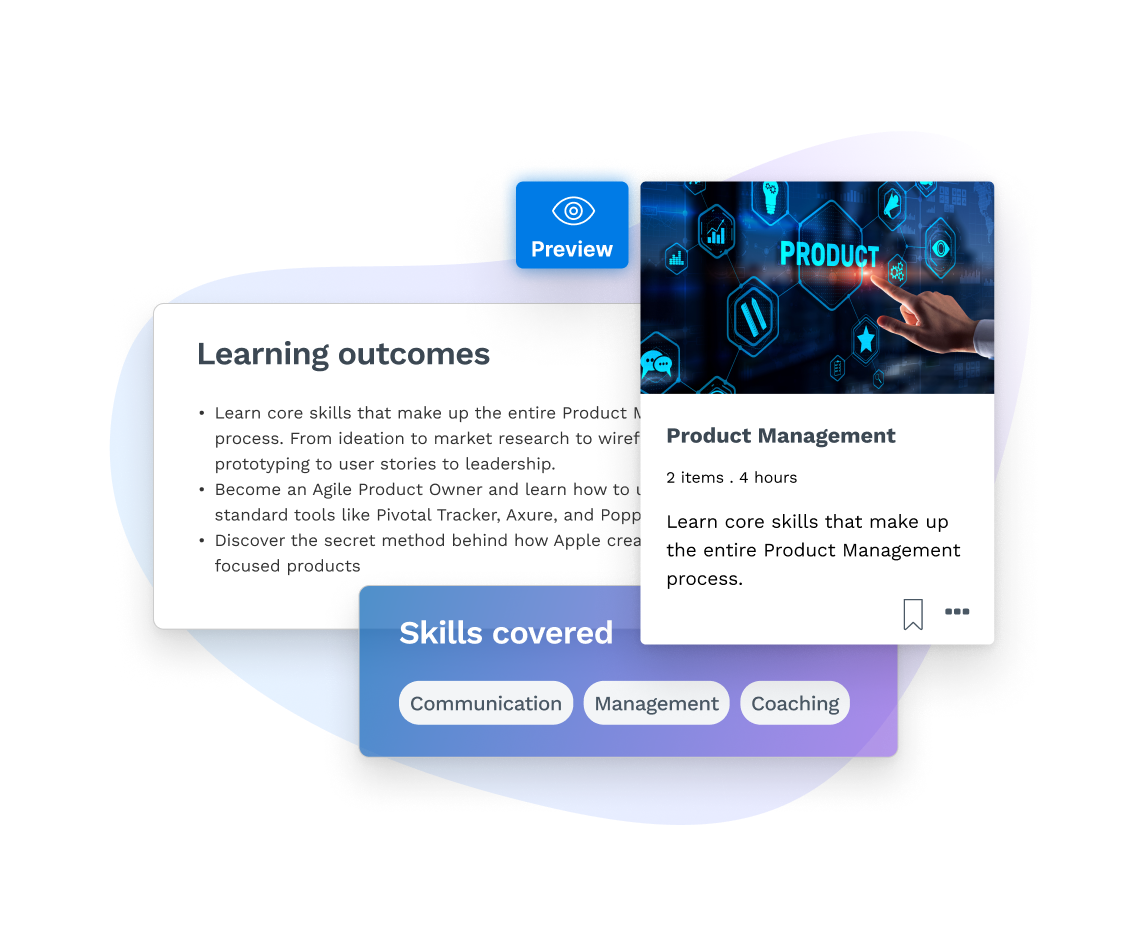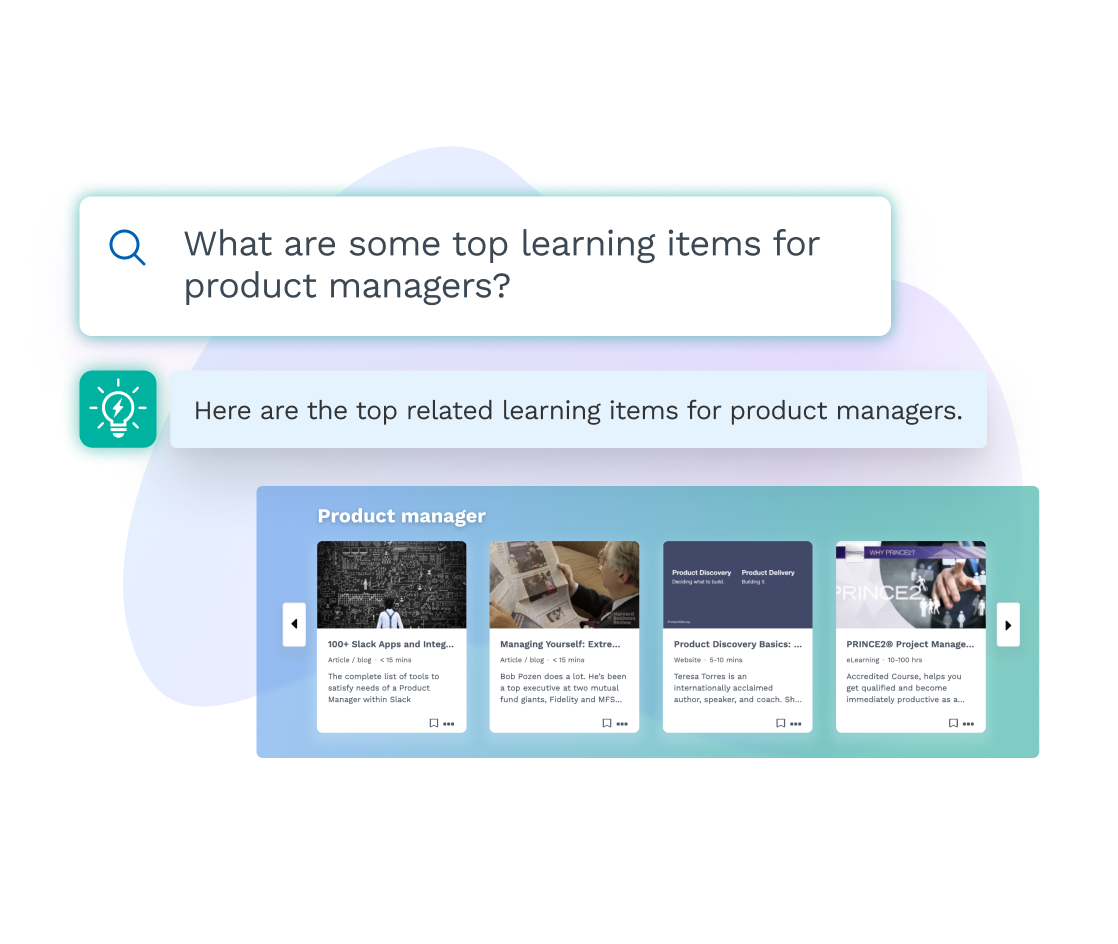 Our powerful AI chatbot will recommend content to you based on natural language inputs.
Want a video about leadership for new managers that is less than 30 minutes long? Our intelligent search will find you the very best content for your search. Even if you don't like our recommendations you can ask for more or give further prompts to refine your search.
Insights overview for each area
Get actionable insights across each area of the product. Recommendations of key actions will help you to decide where to intervene and where to support.
Identify leaders across your business and give them shout-outs for their progress.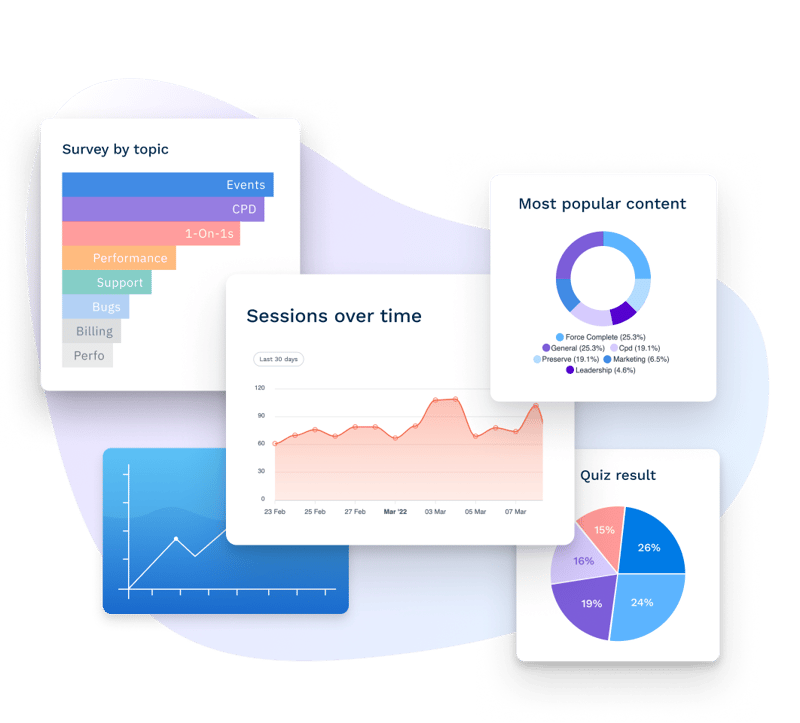 Simplified logs and management
Simplified logs with the powerful features tucked away so you can use a system that is simple to use but packs a punch. Find what you need, when you need it.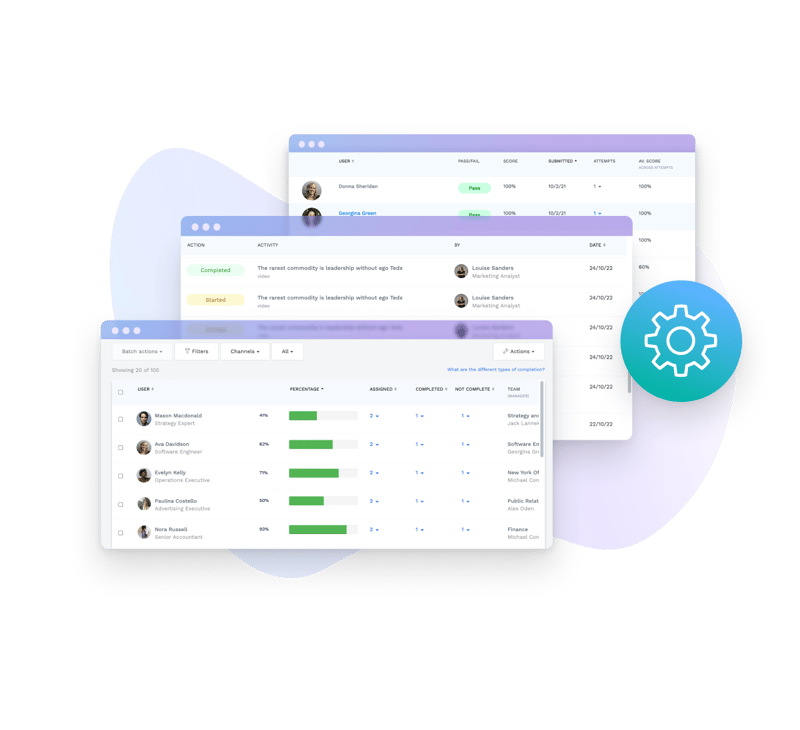 Recommendations based on your level
Admins can set levels on pieces of content e.g. beginner, intermediate, advanced. Alternatively you can buy content libraries and get levels automatically tagged, out of the box.
The system tracks the learners skill level to intelligently recommend content to them, so that they can focus on the things that truly develop their skills.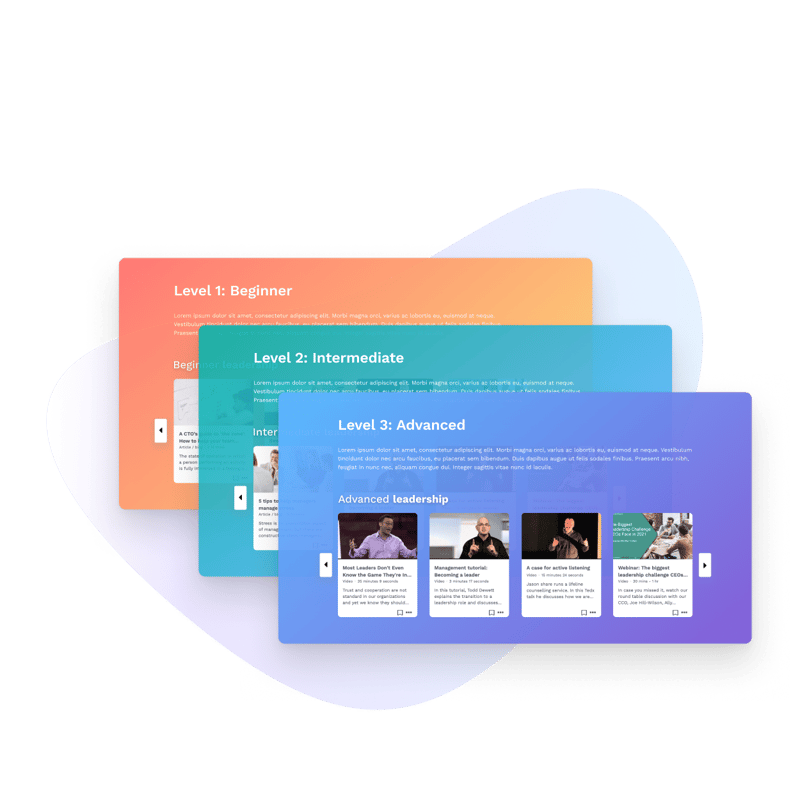 Yet more ways to understand how skills map across your organisation with supercharged reporting. Includes....
Understand how learners compare against expectations for their current or prospective role

See skills progress over time per learner and averages across the account
Insight for learners to advise them on skills they may want to update
Improved filtering to view insights reports by team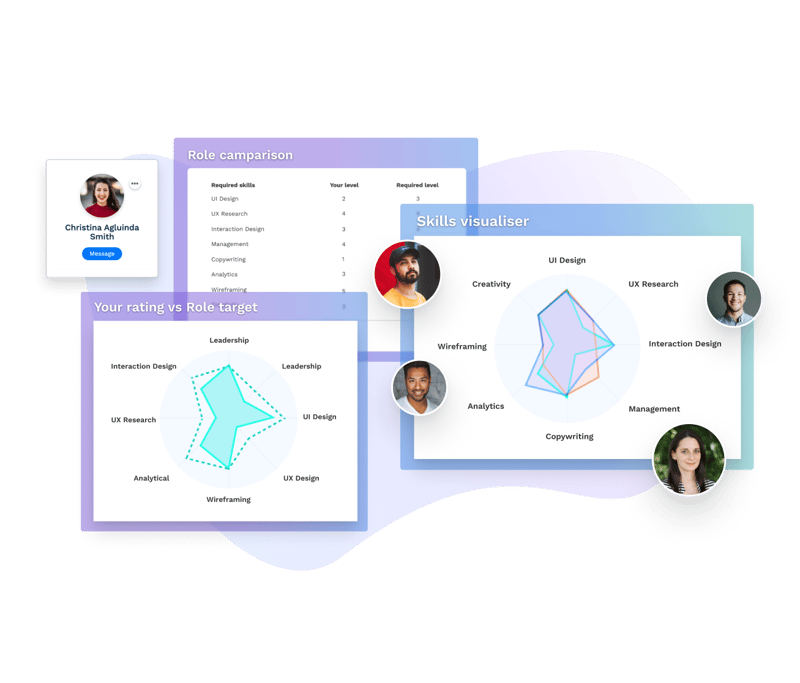 Getting your users into the system is the first step to engagement. We're boosting our listings of HRIS systems to give you he flexibility to get your users into the system as soon as possible.
Map hire date, teams, managers and more in just a few clicks.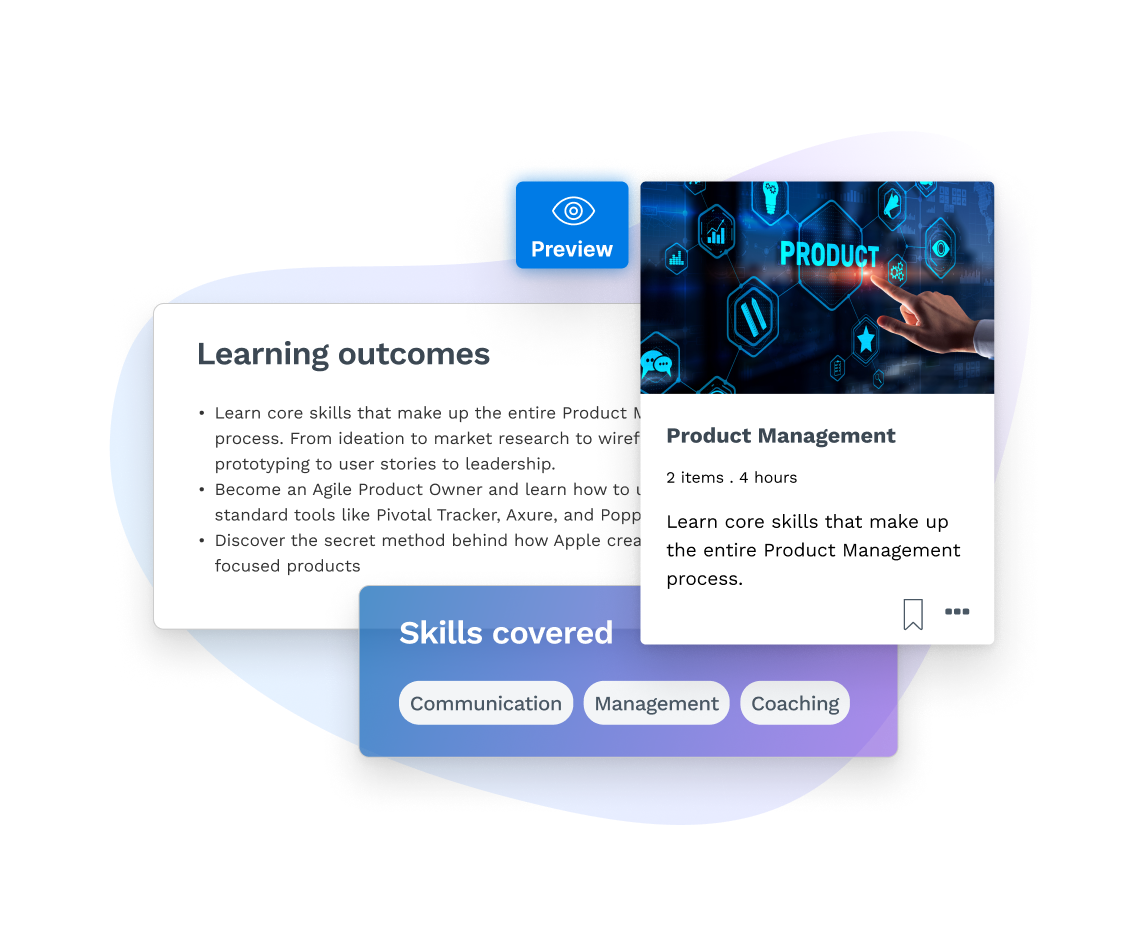 Recommended Zaps for Hubspot, Mailchimp and more
Ever wanted to connect Learn Amp to your suite of tools? Zapier can help you to:
Add users to Learn Amp based on labels in Hubspot
Create email campaigns for new event joiners via Mailchimp
Automatically enrol users into events who are added to Excel
And 1000s more....
New tiles on the integrations page gives you the instructions you need to get set up.*
*Requires a Zapier account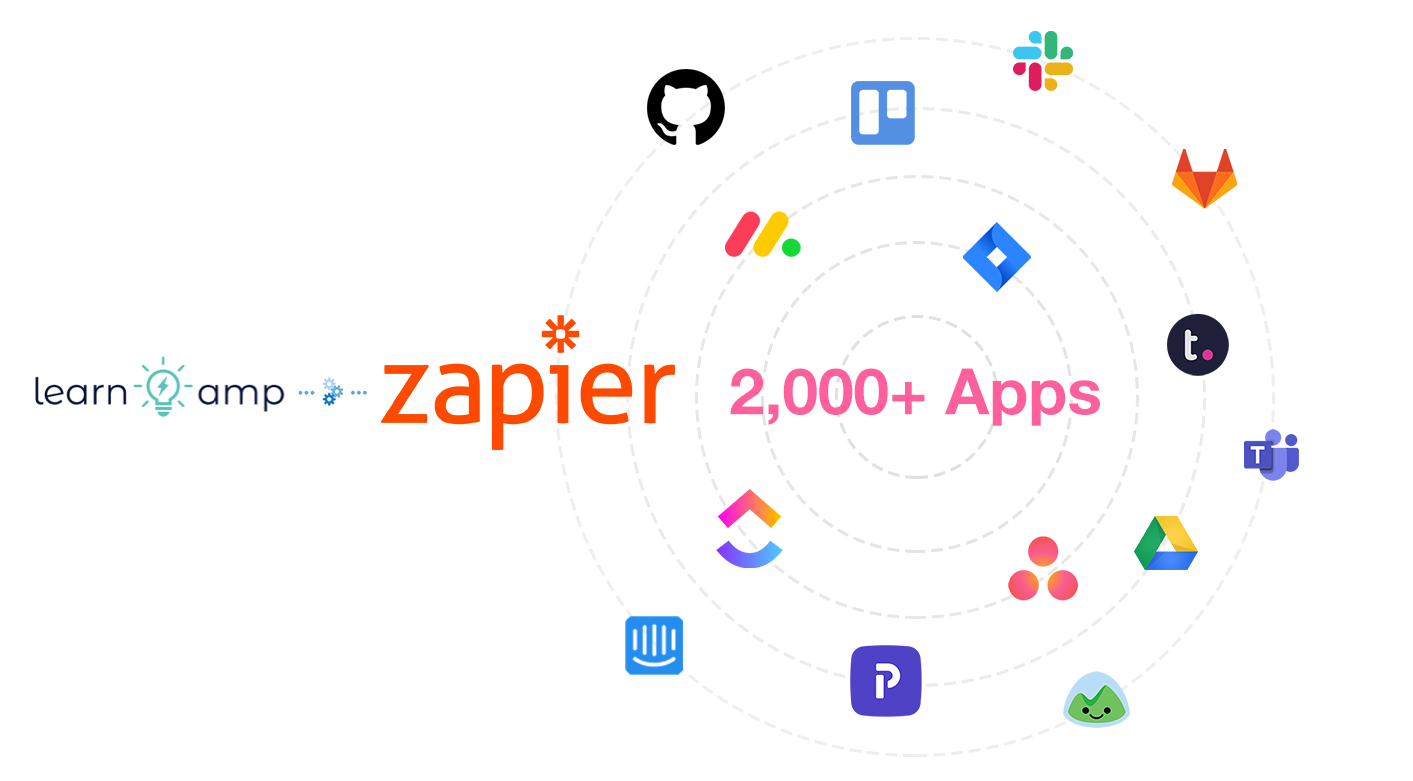 Development and performance
Personal development plans
"I'm constantly frustrated by 1-to-1s that take up my time but don't lead to anything" - If this sounds like you, our new 'Actionable design' will help you to create clear and concise actions off the back of your 1-to-1.
Set up personal development plans for your direct reports. Include content to help them develop, targets for their skills and objectives for them to aim for in an easy to manage 'Actions' window.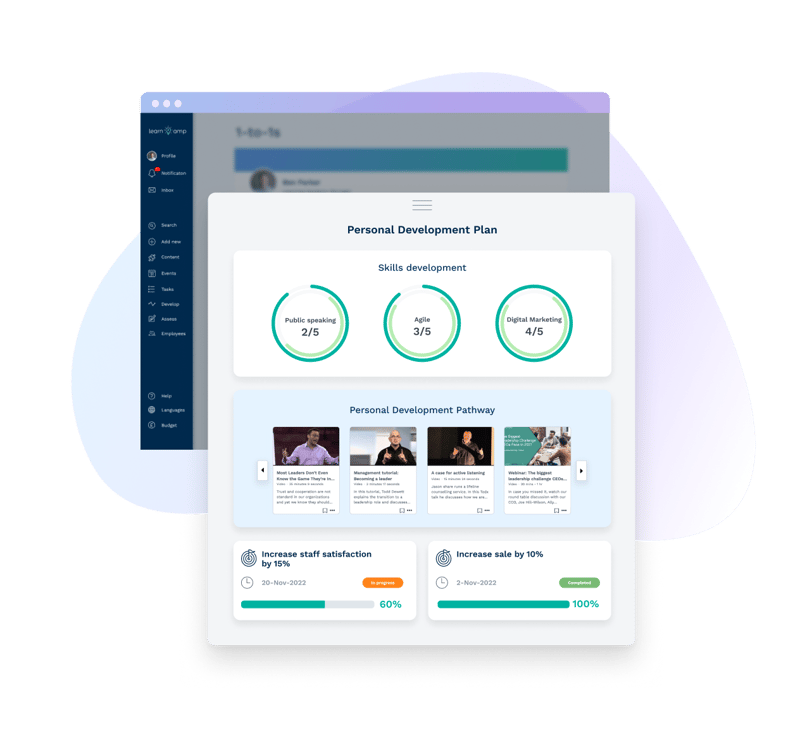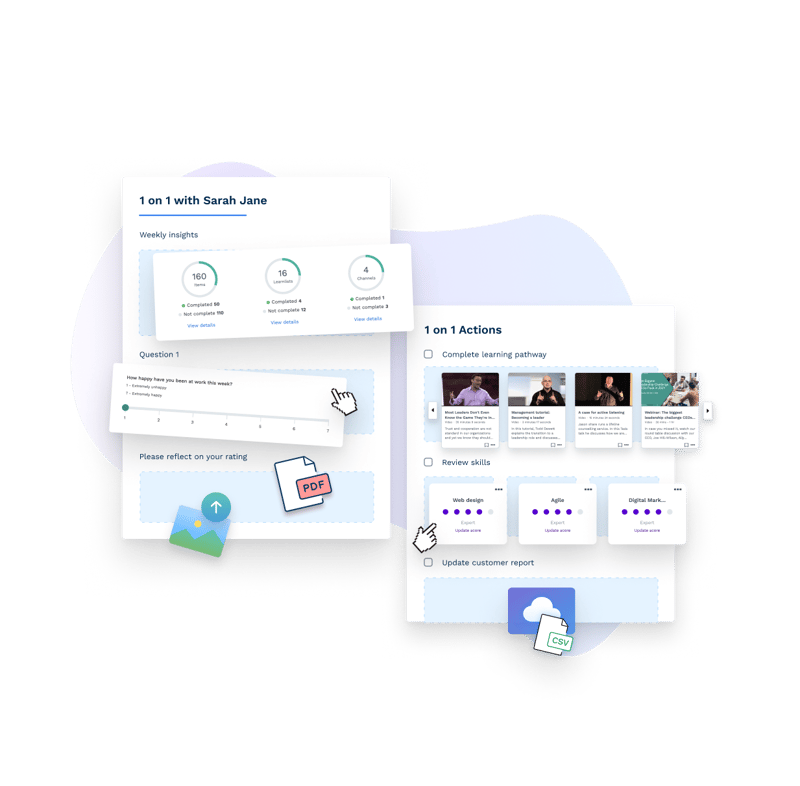 Increased flexibility, means that you can pull in more information on the important things such as skills developed, exercises completed and events attended.
Hone in on specific surveys, exercise submissions and focus skills or highlight specific insights and stats. Alternatively, show all entries in one place and filter to see the appropriate period of time.
Pick the order things to display to suit you.
New conversations: 360 feedback and ad-hoc conversations
Looking for a quick catch up to give feedback and keep it logged? Have an ad-hoc conversation in the click of a button.
Bring more voices into the conversation with 360 feedback to get facts, thoughts and opinions from peers, stakeholders and others.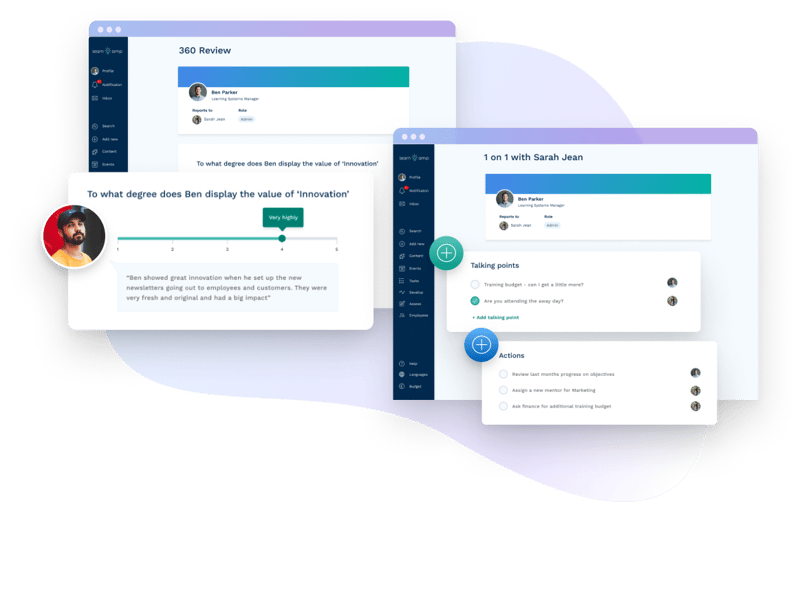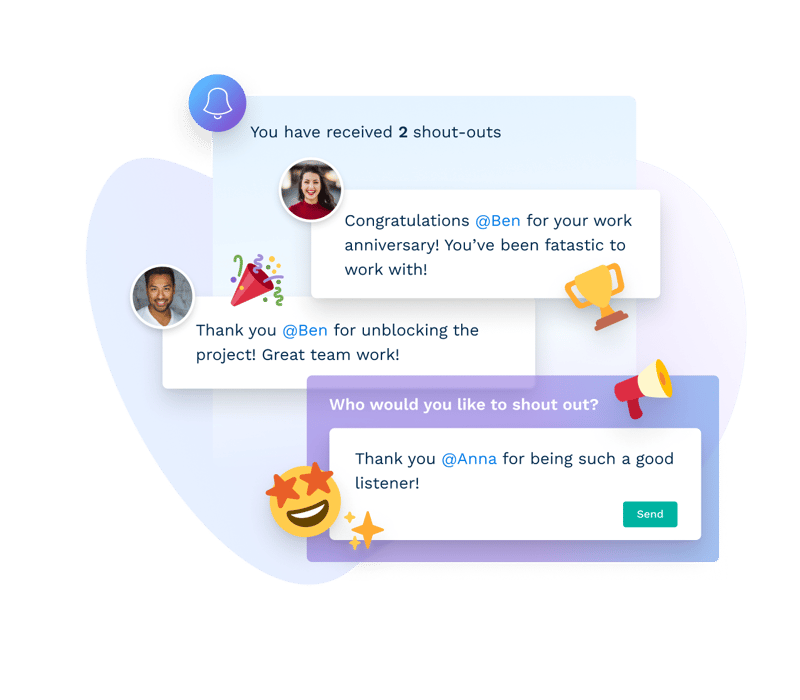 When someone does something great within the business give them a shout-out!
Whether it's a new sale, smashing a project or they've been a great listener give them some praise and recognition. We'll let them know you think they're great and put it in a space that others can see.
Data residency gives you the flexibility to choose which region you want to store your data, so you can comply with local regulations and improve performance for your users.
Get peace of mind whilst delivering a great user experience.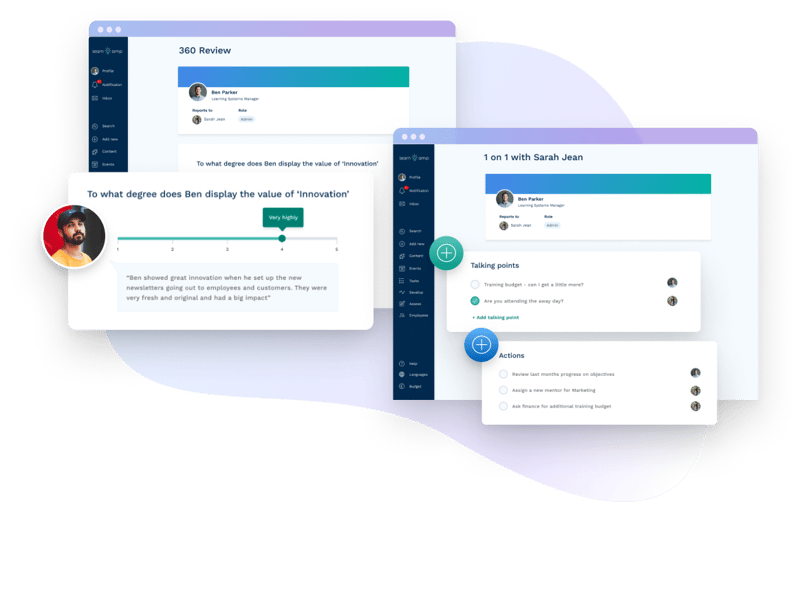 🎉 Live Roadmap 🎉
Check out our Roadmap at any time to see recent updates and upcoming changes and work we're exploring

Want to join a growing number of businesses moving away from their old and clunky LMS?