Success Story
Building a culture of learning at a global company
How Boon Edam used Learn Amp to build a learning programme that reduced demands on their lean L&D team and drove a culture of learning.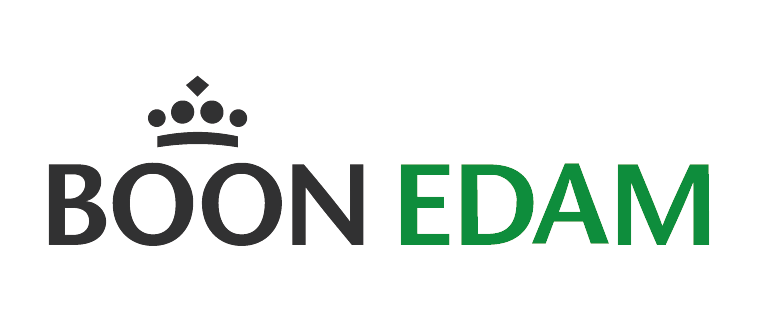 13% 
increase
in weekly visitors compared to previous Learning System
800 
user-generated
items added to the content library
35%
increase
in engagement with self-discovered learning over assigned learning
The context
Established in 1873 and based in The Netherlands, Boon Edam are one of the world's leading manufacturers of revolving doors, security access gates and entrance solutions.
After growing from a small carpentry shop, the business moved to Edam and is now global, with plants in the Netherlands, the USA, and China, 20+ international subsidiaries, and distributors in over 50 countries.
Boom Edam has consistently set itself apart by offering innovative and advanced solutions coupled with their 150 years of insight. With their growth, they wanted to bring this innovation to their learning and development strategy, reduce demands on their lean L&D team, and to build a decentralised learning culture that empowered employees to drive their own learning.
"At Boom Edam, we're a family business and value bringing out the family spirit we like working with partners in a way hat's win win. With Learn Amp and The Courseware Company, we've found real
partners we can trust."
The challenge
As a global provider with over a thousand workers, and a reputation of innovative approaches, Boon Edam were looking to replace their existing learning management system (LMS) with a learning experience platform (LXP) that was accessible and employee focused.
Their previous platform relied on a 'push' culture and both the small, lean L&D team and the content creators, sharing knowledge as subject matter experts, found it time intensive and administratively demanding Boon Edam wanted to centre L&D as expert facilitators who enable and encourage subject matter experts to upload their own content, strengthening learner engagement.
To meet these challenges, the team's new learning strategy was centred on establishing a culture of self directed learning , where people can self serve learning and share their knowledge.
Why Learn Amp?
After a thorough search process, Boon Edam partnered with Learn Amp for the platform's LXP strengths, ability to position L&D as enablers of a
decentralised learning culture. Through Learn Amp, Boon Edam also accesses Go1's content library to deliver content to all areas of the business in all required languages.
Boon Edam also continued to work with The Courseware Company, an experienced service partner based in The Netherlands, to find solutions for eLearning authoring in their wider learning ecosystem.
With the vision to deliver an improved learning strategy to their international workforce, Boon Edam and Learn Amp worked in partnership on three
key areas:
Learning culture
Learning experience
Learning management
"Both Learn Amp and The Courseware Company were really honest in both what they could and couldn't do, and how they'd work with me as a partner to tackle the problem... we could really create a foundation of trust, to build a
reciprocal partnership."
The solution
Access for a global workforce
Boon Edam needed a solution that could be accessible to workers in any of their global locations, with offices in their headquarters in Holland as well as offices across Europe, North America, and APAC. With a range of language and translations available, and user settings within Learn Amp, Boon
Edam is able to empower coordinators in each region to manage learning and development in a more decentralised way than was previously possible.
Promoting self-led learning to 1,400 users
By using Learn Amp's branding capabilities, the L&D team created the Boon Edam University (BE U) to preserve a sense of 'one' Boon Edam company and culture across standardized onboarding, while maintaining autonomy for each global region.
Boon Edam has also been able to grow and develop its content offering for employees. While initially using a range of content partners, the team then consolidated and increased the content offering with the use of Go1, integrated in Learn Amp . The Go1 library offers 100,000+ digital learning resources, in a range of local languages.
Testing knowledge and blending learning
Quizzes to test product knowledge are used in Boon Edam University, boosting interaction and information retention.
Workers can personalise their own learning experience, and self serve their own content, without the need for a L&D admins. This is also powered by the recommendations engine and learner added content functionalities.
To improve the learning and onboarding experience, channels and learnlists are used to create blended learning. This translates to less admin time needed in the onboarding process, with an improved user experience and retention.
"The range of language options offered by Learn Amp and Go1 content has made all the difference, allowing Boon Edam learners to access high quality courses in a range of local languages, like Mandarin, Dutch, and German."
The results
There is already greater engagement for learners in Boom Edam University, with an easy to use interface leading to more frequent activity.
13% increase in weekly visitors in the first year after implementation

S

ustained engagement related to product training , onboarding and induction

35% increase in engagement on learning which is discovered via search, rather than assigned by the L&D teams

800 items of user added content

Additionally, Learn Amp has allowed the L&D team to promote a decentralised learning culture with tools like the Learning Designer role and custom certificates. This reduces the demand on the small L&D team while ensuring all workers can drive their own success.

To support learning, workers could:
Use auto assigning certificates and dynamic tasks to manage compliance and risk

Leverage the Go1 content library and local language content features

Empower learners to add items and self record videos
Want to find out what Learn Amp People Development Platform can do for your business?